Opening Up Data for Better Nutrition and Health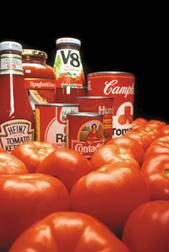 A new database is making it easier to find the nutrients contained in manufactured or branded foods sold in supermarkets throughout the United States. This new ARS Branded Foods Products Database, created by a public-private partnership, contains 215,000 items and is linked to the National Nutrient Database.
The new ARS database makes it easier to search for specific food items by brand name instead of a generic description and provides a more complete picture of the variability in products and nutrients they contain. The new database has generated more than 22 million page views by 1.6 million users since coming online October 1, 2016.
Consumers are using it every day to learn about the nutritional qualities of what they are eating. Researchers are using it in a number of ways, too, including connecting changes in the food supply to public health outcomes.
Related Information
Article: USDA Announces New Open Data Partnership for Public Health
Website: USDA Branded Food Products Database