Walking to Better Health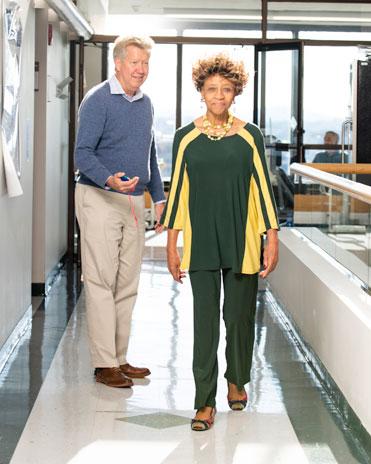 As we age and become less active, we lose mobility, which could lead to falls or even hip fractures. But take heart! ARS-funded researchers at the Jean Mayer USDA Human Nutrition Research Center on Aging in Boston, MA, took part in a study that showed that previously inactive people in their 70s and 80s can improve their mobility and function by walking 30 minutes a day, combined with about 25 minutes of muscle and balance training, for 5 days a week. The Lifestyle Interventions and Independence for Elders (LIFE) study compared the effects of moderate-intensity physical activity with an established health education program that did not include exercise.
The researchers found that participants in the exercise group who walked as part of their program increased their walking speed and distance and experienced less decline in mobility compared with those participating in a program that did not include walking. Encouraging seniors to walk and maintain muscle strength and balance for several hours per week may improve their quality of life and reduce their overall healthcare costs.
External Video
Discoveries 2020 | Walking to Better Health
Discoveries 2020 | Walking to Better Health
Explore Other Discoveries