Science Shows Less Can Equal More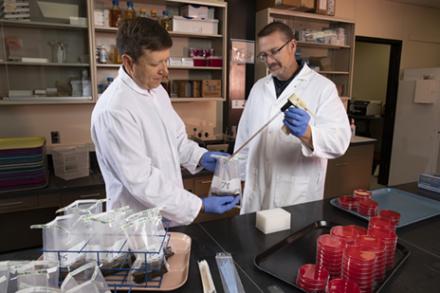 ARS scientists at the Meat Safety and Quality Research Laboratory in Clay Center, NE, researched whether raising beef cattle without antibiotics would reduce levels of antimicrobial resistance (AMR), compared to conventional production using antibiotics. Researchers compared fecal AMR levels between beef cattle raised without antibiotics and cattle raised conventionally with no restrictions on antibiotic use other than regulatory compliance. In nearly 75 percent of cases, there was no biologically significant difference between AMR levels in the production systems, according to the study.
Moreover, cattle raised without antibiotics typically grow more slowly, so they may be fed 50 days longer and thus produce more than a ton of extra manure per cow. Consequently, cattle raised without antibiotics may actually increase the total amount of AMR input into the environment.
* Hero photo courtesy of Getty Images
External Video
Subtraction Does Not Always Mean 'Less'
Subtraction Does Not Always Mean 'Less'
Explore Other Discoveries