This year, ARS is proud to highlight the achievements of Soheila J. Maleki and Matthew N. Rouse, researchers who exemplify the innovation, creativity, and commitment that the agency values in leveraging science to sustain a growing world.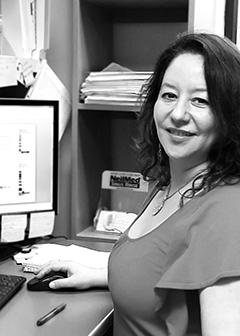 Soheila J. Maleki
Maleki, an ARS research chemist in New Orleans, LA, was a finalist for a Samuel J. Heyman Service to America Medal, which recognizes Federal employees for outstanding achievement in making our Nation safer, stronger, and healthier. Maleki was recognized in the science and environment category for her pioneering research to improve the quality of life for millions of Americans who suffer from food allergies, particularly from peanuts. Her research changed how people are tested for peanut allergies today and showed that food processing methods can also affect the allergic potential of food. A key discovery showed that roasting peanuts can increase their allergenicity, while cooking them at high heat and pressure can have the opposite effect. The research findings Maleki co-authored on preempting peanut allergies in at-risk infants prompted the American Medical Association to revise its guidelines on managing and diagnosing food allergies, which affect 4 out of every 100 children. Her holistic approach embraces not only the detection and diagnosis of food allergens but also the development of treatments and low-allergy peanut varieties.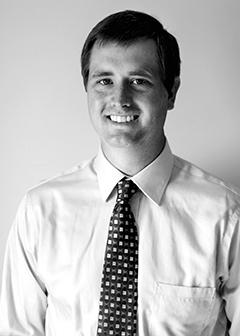 Matthew N. Rouse
Rouse, an ARS plant pathologist in St. Paul, MN, won the 2018 Norman Borlaug Award for Field Research and Application, making him the first USDA recipient. Presented in August by the World Food Prize organization and endowed by the Rockefeller Foundation, the prestigious award recognizes the science-based achievements of individuals under the age of 40 who have advanced human development by improving the quality, quantity, or availability of food in the world. The award also recognizes scientists who have demonstrated the same intellectual courage, stamina, and determination that Norman E. Borlaug (1914-2009) did in his fight against world hunger and poverty as a world-renowned wheat researcher and Nobel Peace Prize recipient (1970). Rouse was honored for outstanding genetics research on Ug99, a devastating race of stem rust disease that threatens wheat crops worldwide. His achievements include coordinating ARS spring wheat nursery projects in Kenya and Ethiopia as well as leading international research teams to rapidly respond to new outbreaks of stem rust and counter the disease by developing new, resistant wheat lines.