Newly Discovered Hormone Controls Our Desire To Eat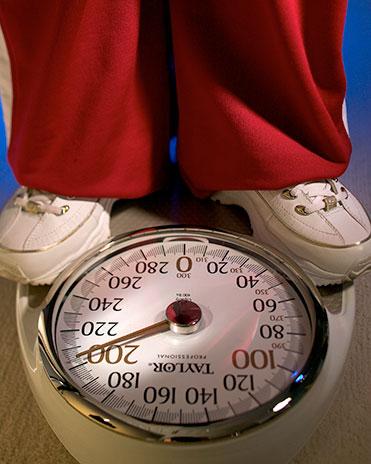 Scientists at ARS's Children's Nutrition Research Center in Houston, TX, may have found a breakthrough for one of the biggest health concerns in the United States. According to the Centers for Disease Control and Prevention, over 90 million U.S. adults were obese in 2015- 16. Obesity is related to heart disease, stroke, type 2 diabetes, and certain types of cancer. ARS scientists have found that asprosin, a recently discovered hormone, enters the brain and activates nerves that stimulate appetite and increase body fat and weight.
Over 90 MILLION U.S. adults were obese in 2015-16
Asprosin is produced by fat cells and induced by fasting, and it circulates in the blood and targets the liver to produce glucose. Researchers found that obese humans and mice have elevated asprosin levels in their bloodstream, and blocking asprosin in mice reduced appetite and weight. ARS scientists are now studying whether controlling asprosin levels in the bloodstream could prevent obesity and type 2 diabetes in humans.
* Hero photo courtesy of Getty Images
External Video
Newly Discovered Hormone Controls Our Desire To Eat
Newly Discovered Hormone Controls Our Desire To Eat
Explore Other Discoveries