Beefing Up Broccoli's Heat Tolerance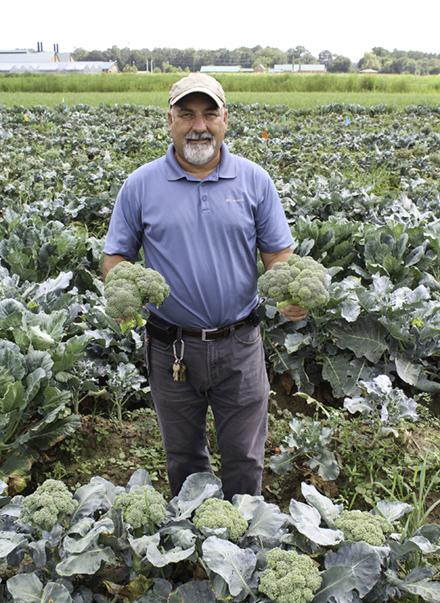 Broccoli ranks among the top six most popular vegetables, with Americans eating 8 to 9 pounds per person annually. California grows the lion's share of the vegetable, but so do other States, particularly on the eastern seaboard. Eaten steamed, raw, or added to a favorite casserole, broccoli is packed with vitamins, minerals, and fiber.
However, getting broccoli from farm to fork can be difficult. A cool-weather crop, broccoli's yield and quality can take a nose dive when summer temperatures soar. Aware this has hampered expansion of the $800-million crop into new production areas,
ARS researchers in Charleston, SC, decided to examine the genetics that underpin broccoli's ability to cope with heat stress. That search led them to a particularly sturdy bunch of plants that could stand the heat of summer. The researchers also identified marker regions in the plants' DNA that broccoli breeders can use to pass the trait into commercial cultivars. Field trials are underway along the eastern seaboard, setting the stage for a longer growing season and new production areas to meet increasing demand for this nutritious powerhouse.
Related Information