Breeding Better Grass For Cattle And Cars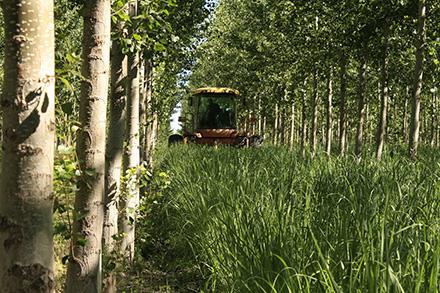 Scientists in Lincoln, NE, are looking into how they can improve upon the grass cattle put in their bellies and you put in your tank. Researchers at the ARS Wheat, Sorghum, and Forage Research Center are in the midst of a 5-year project to develop best management practices for annual and perennial grasses to increase livestock production, provide biomass feed- stocks for bioenergy, and preserve and maintain America's natural resources. Specialists in molecular biology, biochemistry, and physiology are working to develop new forage and biomass germplasm and cultivars for the switchgrass, big bluestem, and Indiangrass that are used in livestock and bioenergy production systems.
New technologies from this research, when employed on 6 million hectares in the Midwest, could produce biofuels for 15 million cars, increase beef production per hectare by 10 percent, and increase early spring forage production by enough feed for 6 million head of cattle for one month.
Explore Other Discoveries