A Quick Way To Spot Zika in Mosquitoes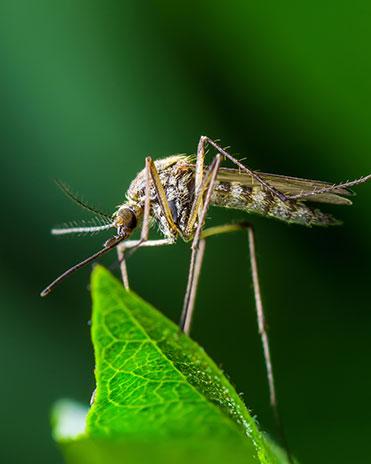 ARS scientists at the Stored Product Insect and Engineering Research Unit in Manhattan, KS, and their collaborators have developed a new test to quickly detect Zika virus in mosquitos. Zika virus became a household name in 2016, when reports of infected newborns with abnormally small heads (microcephaly) began making news. Discovered in Uganda in the 1940s, Zika virus is spread by Aedes aegypti mosquitoes. In addition to birth defects, Zika virus can cause fever, rash, headache, and joint pain—or sometimes no symptoms at all. A major barrier to anticipating Zika outbreaks has been the lack of a rapid, affordable test to detect infected mosquitoes.
The team of scientists showed that near-infrared spectroscopy is a fast way to detect Zika in mosquitoes. The technique involves simply shining a beam of light on a whole mosquito for less than 3 seconds to collect a diagnostic spectrum. It has a prediction accuracy of up to 99.3 percent and is 18 times faster and 110 times less expensive than the current detection method. With further development, near-infrared spectroscopy has potential for use in more widespread virus surveillance efforts.
* Mosquito photos courtesy of Getty Images
External Video
.A Quick Way To Spot Zika in Mosquitoes
.A Quick Way To Spot Zika in Mosquitoes
Explore Other Discoveries