Fighting the Invasive Tawny Crazy Ant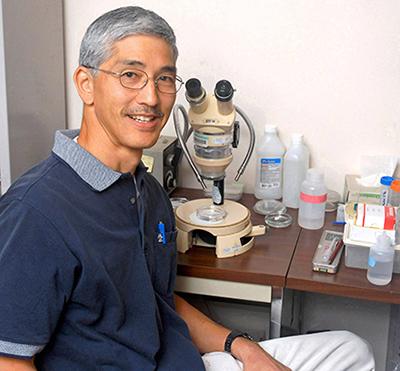 Native to South America, tawny crazy ants are invasive pests found mainly in Texas and Florida, but they have also spread to coastal areas of Louisiana, Mississippi, Alabama, and Georgia. As its name suggests, tawny crazy ants move erratically, especially while foraging. These invasive pests also may form extremely large populations in urban and rural landscapes, invading homes and becoming major nuisances to people and threats to agriculture.
ARS scientists with the Imported Fire Ant and Household Insects Research Unit in Gainesville, FL, and the Foundation for the Study of Invasive Species (FuEDEI), an ARS partner in its overseas biological control laboratory near Buenos Aires, Argentina, conducted research to further understand tawny crazy ant behavior. Scientists discovered that invasive tawny crazy ants in Florida are part of a super colony that spreads across the southern United States. These ants have lost the territorial behaviors that create distinct colonies in the genetically more diverse native South American populations. The lack of territorial behavior facilitates the formation of extremely large (super) populations whose need for resources brings them into direct conflict with the human population. While this is bad news for people, ARS scientists are using their research findings to design control strategies to manage and reduce tawny crazy ant populations.
(Tawny crazy ant photo courtesy of Lyle Buss, University of Florida)
Explore Other Discoveries