Leftovers Make Good Fish Food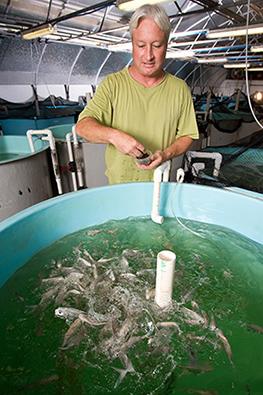 Rising costs and ecological concerns are driving the need to find new ingredients for farmed fish feed. ARS-funded researchers in Tallahassee and Fort Pierce, FL, home of the U.S. Horticultural Research Laboratory, determined that clam byproducts and hemp fibers (byproducts of the textile industry) meet the nutritional needs of the farmed fish Florida pompano. Both products are plentiful and provide growth-promoting and healthy nutrients.
These findings will help manufacturers develop more sustainable fish feeds and create alternative revenue streams for other industries.
Explore Other Discoveries