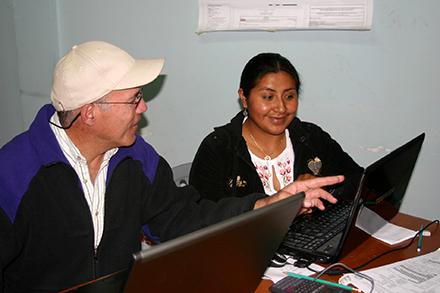 Helping Small Farmers in South America Adapt to Climate Change
The Andean region of South America has one of the highest soil erosion rates in the world, which forces many smallholder farmers in the region to abandon their land. ARS scientists from the Soil Management and Sugarbeet Research Unit in Fort Collins, CO, collaborated with institutions to investigate practices that might help smallholder farmers increase sustainability of their lands and adapt to a changing climate.
This team studied practices such as maintaining the soil cover, using no till or minimum tillage, improving crop rotations, and performing better nitrogen management. They found that these practices reduced erosion, increased yields and economic returns, improved sustainability, and increased the potential to adapt to climate change. The team determined that conservation agriculture methods could help increase the food security and economic returns of 200,000 smallholder farmers in Ecuador.
Research Project: Conservation Agriculture Increases Yields and Economic Returns of Potato, Forage, and Grain Systems of the Andes.
Explore Other Discoveries